Introducing the HBSU Digital Currency Profit Center, and its flagship offering... USI-Tech's Bitcoin Package.

The Digital Currency Revolution continues to gain momentum, and more and more people are jumping on board for the profit-making ride. If you havent' been watching or haven't joined in on the profit frenzy, you are missing out on a great opportunity. Missing out on a great opportunity can be very expensive, indeed.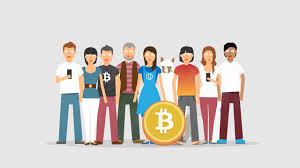 Just this year alone, bitcoin has quadrupled in value, and currently sits well over $4K per bitcoin and has even hit the $5K mark for the first time. I bought my first round of bitcoin back in April at $1100 and it has been growing ever since. There are other digital currencies like Ethereum, Ripple, and Litecoin, and they are also growing rapidly as well. You can just buy these currencies and hold them in your bitcoin wallet and sell them whenever you want, if the profit meets your guidelines for selling. However, just buying and selling digital currencies are not the only ways you can leverage the profit making potential of these online currencies.

HBSU is happy to introduce you to USI-Tech, and it's extremley popular Bitcoin Packages. USI-Tech is a Forex Trading company, based in Dubai, and has been doing very profitable Forex Trading for the past decade and doing it very well. In fact, they have never had a down month in Forex trading since they began 10 years ago. Seeing the massive growth in digital currencies, they added Bitcoin packages to their portfolio, which includes trading and bitcoin mining.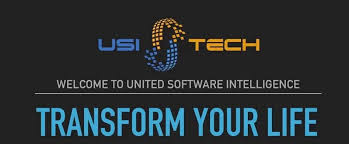 The entry point for getting involved with the USI-Bitcoin packages is very enticing, at just $55 per package in bitcoin. USI-Guarantees an average ROI of 1% per day for 140 trading days. This means you break even at day 100 and make a 40 percent profit after 140 trading days. A very nice profit on your bitcoin buy-in. However, the true beauty in the program is that you can buy as many $55 bitcoin packages as you like, and they have an optional Auto-Rebuy program, that buys you a new package everytime your profits reach $55 in bitcoin, so the compounding effect snowballs as your number of packages and profits grow rapidly. The more packages you start with, the faster this compounding phenomenon works, and your small buyin can quickly become a money making juggernaut. But the true genius in the program is the team building aspect, which is also an optional choice.

There is no requirement to build a team, and you can make nice returns on your money just joining yourself. But it makes too much sense to share this with your friends, family and colleagues and explode your profits. Each person you directly refer and signup to the program pays you 10 percent of the total packages they buy and their resulting profits as well. Then, any people they sign-up you get 3% of their buy-in and profits. The more people joining your team, the more money you make. This is pretty sweet. And it gets even better if you meet the qualification guidelines. If qualified, you can make money 12 levels deep into your team's buy-in. Check out this video to learn more about this amazing program from USI-Tech.
The HBSU Digital Currency Profit Center is proud to offer this amazing program from USI-Tech. We have a great team already growing, and our upline in this community is truly amazing and has helped us and our new team members every step of the way, and we will do the same for you. This is not a question of if you should do this, the only question is when do you join us? Click the link below to learn more about the USI-Tech program and to Register with our team for free.
I am truly excited about The HBSU Currency Profit Center. We continue to look at more opportunites to leverage Bitcoin, Ethereum and other crypt currencies that emerge every day. If you'd like to learn more about joining us at HBSU, just click the button below to gather more information. Or just call me at 978-935-0373.
---