HBSU is a one stop shop for all your home and business needs, including video marketing, websites and social media, clean healthy water, cellphone and wireless plans, business phone, online shopping, and more.

Do you have an app for your business? If not, you should think about getting an app developed for your business. Why? Because more than 60 percent of all web traffic is coming from mobile devices, and the fastest and most efficient way for your customers and prospects to find and access your company information is through an online app.
I am excited to announce, we have a brand new business App, called HBSU, and it is now a free download available on PlayStore and iTunes. HBSU brings all our business divisions together under one umbrella, making it easier for our customers to see all we do. Here's what's included in HBSU:
HBSU Web Solutions HBSU Clean Water Solutions HBSU Essential Services
Video Marketing with KC Visuals HBSU Shopping Annuity Greater Boston Referral Networking (GBRN)
This is our first app, and I couldn't be more pleased with our developer, Kevin Lassar, from Lassarware. Kevin and his team worked with me patiently and turned this project around very quickly, and at a very affordable price. I really was amazed at the entire process. If you have been reluctant to get an app developed for your business, wait no more. Kevin Lassar and his team will get you there at a very reasonable cost.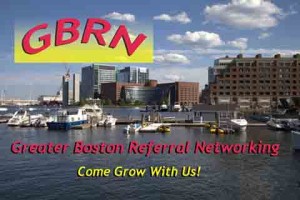 Come meet Kevin when we launch our app on March 1st, at the Greater Boston Referral Networking event, at The Point on Hanover St. in Boston, MA, from 6 to 9 pm. Kevin and his team will answer all your questions and get you on your way to having your own business app. Mobile is the place to be, and an app will make your presence known. Come join us and change what's app with your business.
Get your Free tickets to this and other GBRN events on Eventbrite. Click the button below to Register now.
---